WASAYA: The Artwork of Denise Giago
"I make to share my Dreams and Stories. I make to share Life and to show The People what is in my Heart." Denise Giago
Welcome to my Gallery
Thank you for visiting. I am happy to share my art with you. This is a new website and some of the pages are still under-construction. Plus, I will be updating with new work regularly, so please come visit again!
All art work is available for purchase unless otherwise indicated, I am selling them so cheaply because I live so simply. Just click on "add to cart" button for price and purchase information or contact me via email at denisegiago@yahoo.com
Pilamayaye!
.
Recent Works (2006-2008)
Mixed media includes: acrylic paint, oil pastel, charcoal, brown paper and blue prints.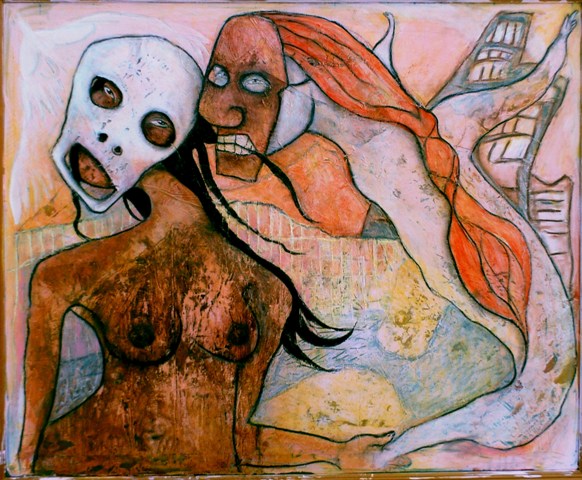 "Dissimilation" 46"x 36" mixed media on canvas
$500.00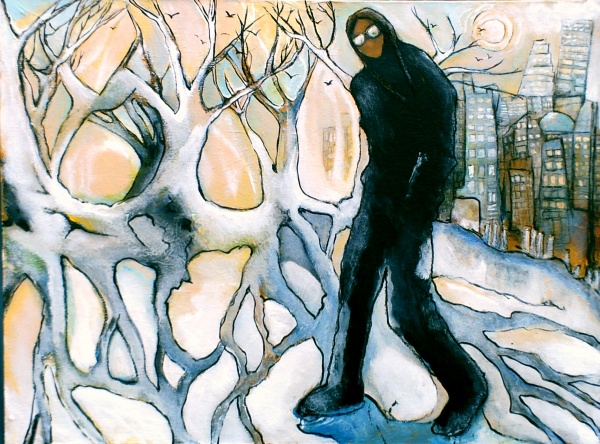 "Walking" 36 x 26" mixed media on canvas
$300.00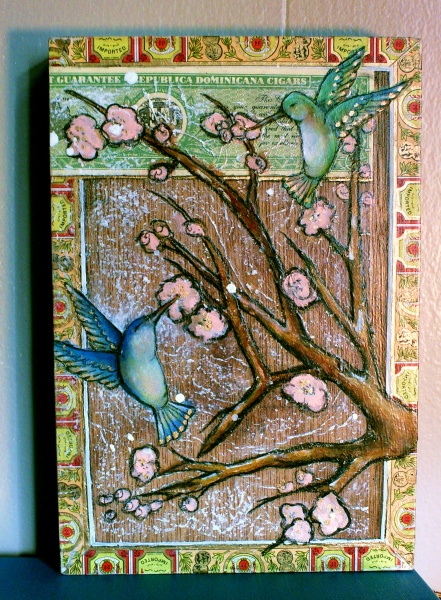 "Hummingbirds and Cherry Blossoms" 9" x 6" mixed media on cigar box
$75.00 sold
"Wetu (New Blood)" 20" x 16" mixed media on canvas
$125.00 sold
"Anpetu Waste" (Something Good Happened Today) 16" x 20" mixed media on canvas
$150.00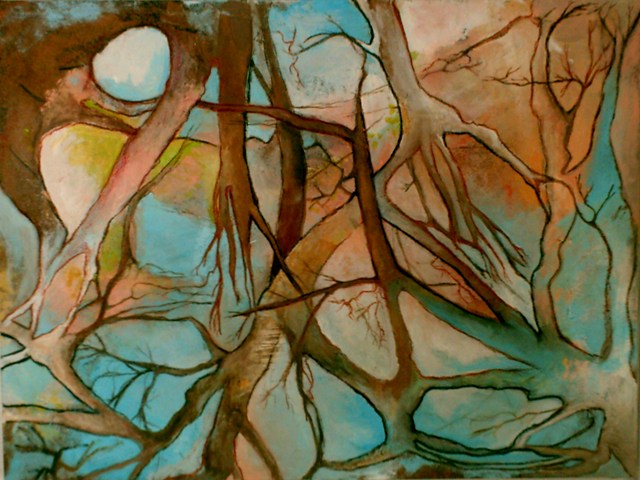 "Limb to Limb" 46"x 36" mixed media on canvas
$500.00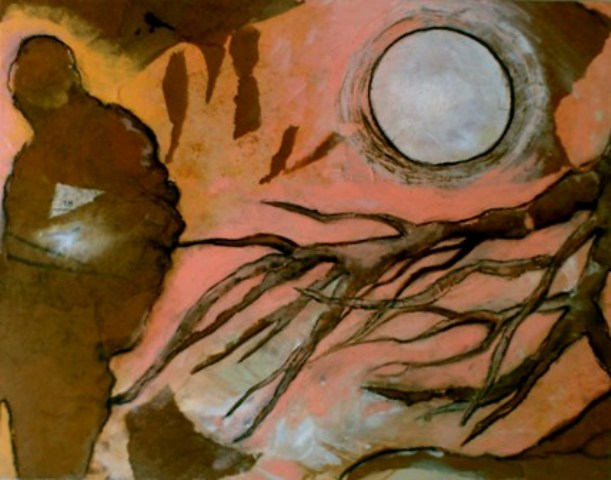 "Mah-nee" 28"x 22" mixed media on canvas
$275.00
"Anpetu Luta" 30"x 24" mixed media on canvas
$300.00